The Roost Factory Xtreme Team™ Support Program
At the heart of every Elite combat team or competition team you will find the coaches medics and support – in our world that's often Mum and Dad and the significant other, No other sport captures the spirit of self-reliance and determination like Offroad Racing. At Roost Factory we are committed to developing and launching programs and support that champion our warriors on the track and off. No Warrior goes to war without a support team – medics are on the front line of every conflict – offroad racing and riding qualifies as serious conflict and competition – wheel to wheel, steel on steel and iron-willed immortal attitude of those that call it their sport.
The RF Xtreme Team™ brings to amateurs and privateers the kind of support the pros get. Now everyone that has made this sport their way of life has access to a level of support that has never been offered before in this industry – wherever and whenever you ride.
Roost Factory has pioneered a number of firsts to the sport of Offroad Racing –
Factory-like trackside support – The RF Xtreme Team™ a true sponsorship program that is more than a discount to the families and individuals who are the backbone of this sport,

Our Roost Factory Dollars a genuine currency and rewards program designed to subsidize the cost of this way of life,

Roost Factory is proud to introduce our Xtreme Team Support Program with a pre-approved line of credit and supplementary group benefits program for all riders along with a host of tools, offers and partnerships that support riders

Now the RF Xtreme Team is bringing you the industry's first program to focus on the rider's wellbeing. It provides for your ability to afford the right gear, practice properly and productively and have a safety net for rides that don't always turn out as planned.
Let's Break It Down
The Program has value components designed to maximize the performance, enjoyment, and safety of our riders.
1. Planning and preparation
Success in battle comes from preparation
Purchasing Power -- All Xtreme Team Support Program members are approved for a minimum $500* Line of Credit to spend with Roost Factory for supplies and gear with affordable monthly payments

Practice -- Not just practice, but the right practice including coaching and conditioning programs & events

Partnerships -- Alliances and collaboration with tracks, races series and venues to enable access to resources and facilities that will help you achieve your personal best – check in often as new venues are added all the time

Products -- Brands and products that perform, beyond a good deal; we partner with ONLY the best to bring you the best products that will help you achieve maximum performance

Support -- All Members are automatically enrolled as Xtreme Team Sponsored Riders at the Weekend Warrior level, earning you a signing bonus and the ability to earn Roost Factory Dollars with your first purchase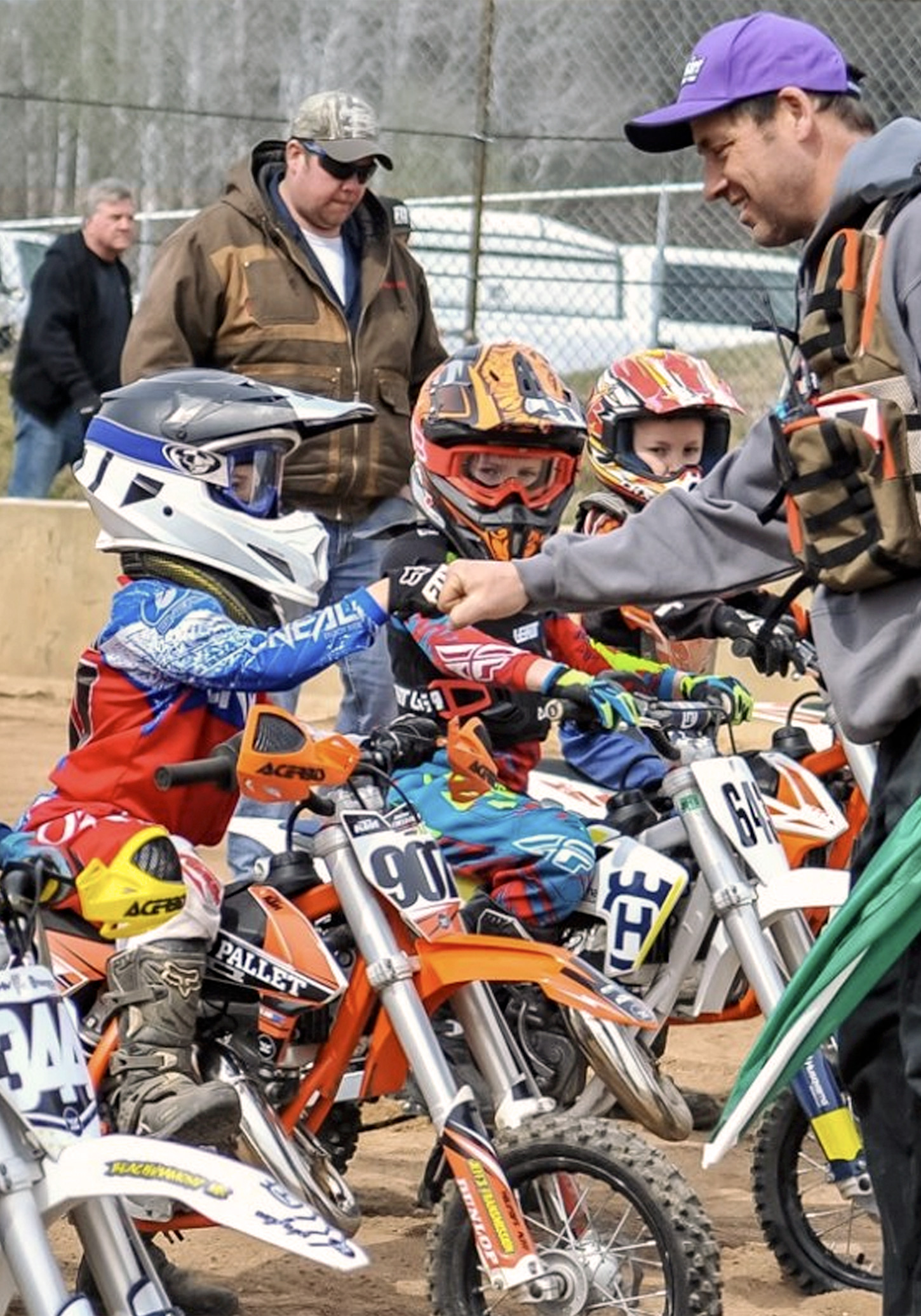 *All applicants must apply for financing through our financing arm, Paybright for the Line of Credit. Qualified applicants cold be approved for a maximum of $10,000. If you are denied by Paybright, Roost Factory will guarantee a $500 Line of Credit with full payment of the annual subscription fee.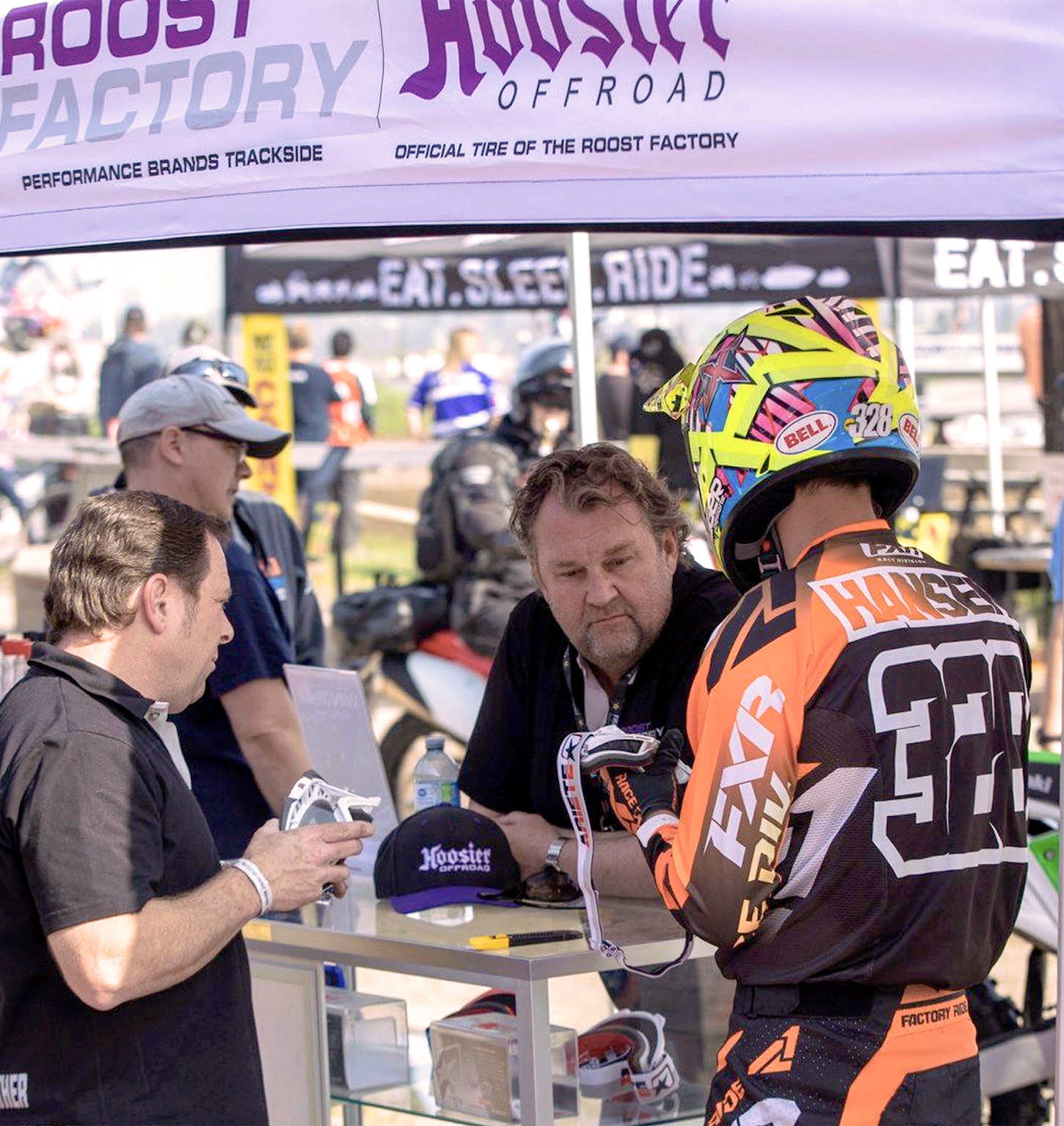 2. Track-side and On The Track
The Purple Paddock
It's the place that offers community – racers helping racers

It's your trackside Pro shop for all your product needs

Its support, coaching, camaraderie and learning

Its' products that perform and protect – like our Zac Speed body armour, Viral Brand Goggles and Hammer Nutrition products.

Preferred paddock placement – Factory row

F Riders welcome – reserve your space on Factory Row under the Purple paddock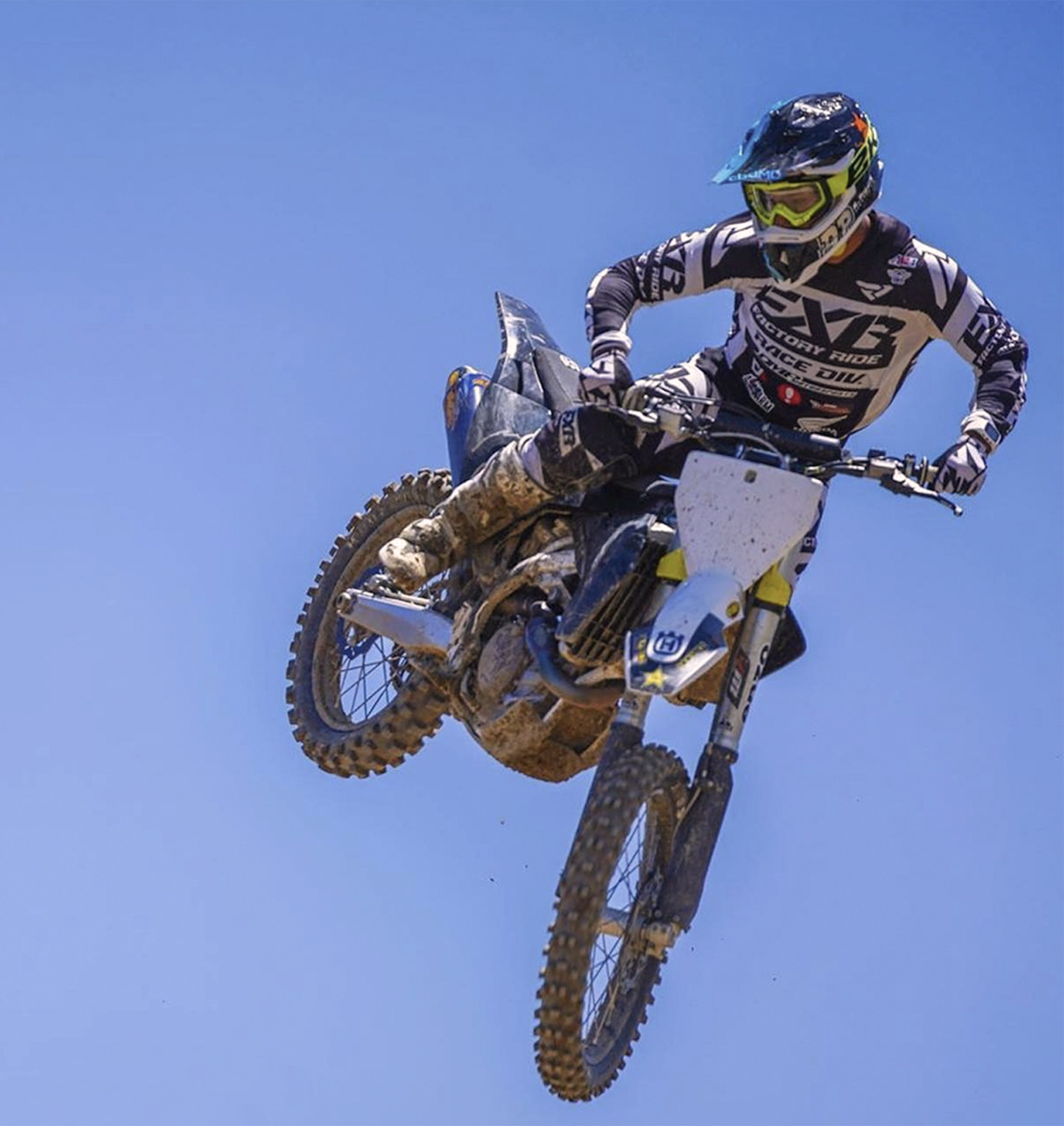 3. Support & Recovery
Because not every race starts
AND ends as planned
Our industry leading exclusive Group Benefit Protection Program for extreme competition covers expenses beyond Provincial medical insurance or other private plans. It's a supplemental plan to cover sports injury related expenses incurred from riding activities that other plans may exclude.

Members are covered wherever and whenever they ride – whether at your home track in the back yard, or public trails - other than expensive private policies, no policies have this coverage. Most race series and racetracks have coverage and in Canada we are fortunate to have public health care – but they all have limitations. The RF group benefit program is supplemental. It is over and above any other coverage, "NOT instead of". It's extra and has elements like flying air travel for family or transportation to your home hospital not just the one closest to where the accident happens. Coverage is not only for injuries from riding, but you're also protected from accidents occurring to or from an event or practice. The coverage also includes loss of life, limbs or use of limbs, dental, vision, nursing care, transportation expenses resulting from treatments and more. It's a complete supplemental protection plan specifically for sports injuries.

It combines coverage for injuries with opportunities to learn and access our health and safety experts and resources to help you plan, prepare and support you, our rider (wherever you ride … legally)

Optional coverage available for out of country competition

All RF Xtreme team members are eligible for additional savings on other insurance needs - ask for more information
We believe that safety is critical to a successful season and we've designed the Xtreme Team Support Program with that in mind.
Our passion is extreme, intensely competitive and comes with an adrenalin rush unlike any other. We wouldn't change anything in the world about it, except perhaps, make it safer.
Let's be straight, it's not if but when you have an accident in this sport. We believe this program will reduce and eliminate some injuries, but even the best riders get injured and we are there for you when you do. With this unique, industry first program we have teamed up with our product partners, riding network and the Wawanesa Life Insurance Company, and Wiesner Insurance to bring you the most comprehensive safety program in the industry.
Click Here to see a sample of the benefits included with your Group Benefit Protection Program.
Take your sport seriously to the next level and join Roost Factory Xtreme Team™ Support Program. It will save you money, save you time and help you to reduce and avoid injuries.
Roost Factory is not a licensed insurance agent and does not offer insurance for sale. The Xtreme Team Group Membership Benefits includes insurance coverage by Wawanesa Life Insurance Company sold through a licensed agent Weisner Insurance Agency.